Experiencing sales
'High Anxiety'?
* Sales not as projected or promised?
* Cost per sale bugging you?
* Cancellations outpacing closings?
* Founder programs floundering?
Time to explore how Global Marketing Group can provide marketing expertise and SOLUTIONS for your condo, condo hotel, timeshare or real estate development by reviewing and refreshing your plan based on: facts, reality, good judgment and creativity.
GMG will analyze your buyers, prospect profile, competition, lead generation, marketing and sales effort, and develop a unique Strategic Marketing Plan. We will expand your market prospect list, perhaps build an international broker network or make minor adjustments. We treat each project as if were ours and our money being invested.
GMG has prepared plans for hundreds of property companies including Fortune 500 companies, Financial Institutions and leaders in resort and real estate development.
Contact: GMG President Ken Miller 212-247-6060
"Strong people make as many mistakes as weak people do. The difference is that strong people are quick to admit their mistakes, laugh at them, and learn from them. That is how they become strong. Weak people avoid, deceive, deny, make excuses, project their most negative behaviors onto others, and remain oblivious to their relationship with mistakes that then get
repeated and become chronic."
Richard Needham
---
J.P.King Auction Company
and GMG provide
The Marketing and Sales Advantage.

Developers, builders and financial institutions have a new powerful program for selling their real estate cost-effectively as a result of the partnership between GMG and J.P. King Auction Company (www.jpking.com) the nation's oldest and largest premier auction marketing group.

This partnership is a natural. J.P. King has been marketing real estate at auction since 1915, and since 1970 GMG has been a national and international leader in developer consulting, marketing and sales. .

Ken Miller, CEO Global Marketing Group and Vincent Jarbo, Chief Operating Officer of J.P. King agreed that between the two organizations they offer one of the worlds most powerful marketing programs for real estate.

The auction marketing decision allows the property owners to take full control of the sales process, including date and time, as well as setting the terms and conditions of the sale, while alleviating contingencies.

GMG SOLUTIONS approach brings empirical thinking, innovative marketing,
cutting edge Internet use plus the tried and true basics to assure
NOTHING in the sales process is left to chance.
"We are delighted to be working with Ken Miller and GMG, and I believe this strategic relationship will provide property owners the best solution to sell their property as cost effectively as possible," said Jarbo.
Together, J.P. King and GMG provide services including launching a new project, boosting a slow sales effort or closing out a development.
"This will be a powerful sales solution for owners of residential, resort, commercial and industrial property in the USA , The Caribbean and Worldwide." said Miller.

J.P. King and Global Marketing Group, Ltd will combine the excitement and broad reach of a J.P. King accelerated marketing campaign with the creativity of GMG's marketing solutions.

If you have a property to market contact Ken Miller or Vincent Jarbo
to assure your 2006 is as good as it can be.
Vincent Jarbo 800 662-5464, Ext. 1102, vincent@jpking.com
Ken Miller 212 247-6060, kimglobal@aol.com
"I am in earnest; I will not equivocate; I will not excuse; I will not retreat a single inch; I will not be denied; and I will be heard."

William Lloyd Garrison
---
GMG can submit your property offer online to 200+ investment groups with
10,000+ investors. GMG will analyze your property and 'package' a simple
investment pro forma that conforms to the criteria of these investors. Thus in addition to GMG on site, off site and broker programs we expand your potential to successfully market your property.

"There comes a time in a man's life when to get where he has to go - if there are no doors or windows - he walks through a wall."

Bernard Malamud, in Rembrandt's Hat

---
GMG CHINA…a working partnership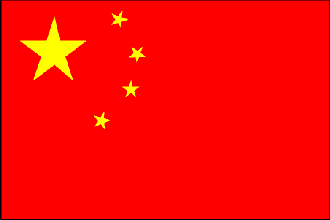 GMG China, a JV between Global Marketing Group, New York and G8 Consultants, Australia are currently working with US investors in the acquisition of a major property in Beijing.
Peter Chen and Ken Miller, partners in GMG China provide a unique property consultancy service to introduce US and other foreign investors to prime real estate opportunities in the People's Republic of China.
Mr. Chen, has 35 years experience in the property development industry in Australia, Asia Pacific and China. His company G8 Consultants is the advisory service division of Sabina Corporation Ltd. a listed public company on the Australian Stock Exchange.
Chen focuses on finding properties for investors owned or controlled by the top 200 Chinese developers throughout China. His property expertise, cultural understanding, negotiation skills and honesty are invaluable."
"The Chinese companies selected by GMG China are reputable, reliable, and recommended by our personal network of trusted associates in China."
Additionally Chen and Miller formed an investment program for Chinese investors to purchase property in America. We are exploring opportunities to be created by the forthcoming cooling in the USA property market. One product being created for foreign investors is a 'package' of condominiums in USA or the Caribbean.
If you are interested in exploring the China market for investment, funding, joint venture, or selling,
and an analysis of the Shanghai market
contact Ken Miller: Kimglobal@aol.com
or Peter Chen: ceo@sabina.com.au
"You can have anything you desire if you want it desperately enough. You must want it with an inner exuberance that erupts through the skin and joins with the energy that created the world."

Sheila Graham
---
Own a magnificent
Italian Royal Castle
Ideal for private club or timeshare
Once upon a time the Castello was the
summer residence of sitting Popes.

Magnificent 1000-year-old royal medieval castle on 11 acre landscaped site reminiscent of its 11th century beginnings. Contains conference rooms, restaurant, 25 and rooms and unusual spaces for creative happenings in 3 separate buildings, Located 50 miles south of Milan, about 25 miles from Portofino and Genoa. Castello Torre Ratti sits on 11 landscaped acres close to Roman ruins, overlooking vineyards and ready for the right group to develop into a magnificent Resort and Spa. Would be an ideal timeshare. Asking $3.8 million Appraised at $5 million. Expansion possibilities.

Information: Ken Miller 21 247 6060, email: kimglobal@aol.com
"If you can be yourself you have no competition. But while you
must be open for advice you must stay true to yourself."
Sir Ken
---
Increase your international sales
Stewart Title helps increase sales by providing
comfort to your prospects.
Stewart Title offers a full suite of real estate closing services (title guaranty, escrow, and closing coordination).

Our products are designed to work alongside the local transaction process adding value by increasing transparency, speed and security.
For information how Stewart Title
can help you increase sales
contact Brad DeLoach 800 729-1900 x8568
email international@stewart.com
Visit our website
www.stewarttitlelateniamerica.com
"There is a great deal of pain in life, and perhaps the only pain that can really be avoided is the pain that comes from trying to avoid pain."

R.D. Laing
---
You have a Caribbean Cousin
If you currently develop or market Caribbean property we can provide expertise and contacts that will enhance your project's potential. Two of the Caribbean's most experienced professionals teamed up to offer services that will give comfort to your banker and investors.
The Honorable Una Clarke C.D, a former member of the New York City Council and a professional honored by Jamaica for her contribution to the island, as well as the Caribbean-America communities in North America; teamed with Ken Miller, one of the most experienced marketing professionals in Caribbean resort development.
Clarke, Caribbean-born, and thriving in New York as politician and business leader to The Caribbean, has received many awards for her service to Caribbean communities. As a NYC Council Member she sponsored more than 350 pieces of legislation. She has the expertise and contacts to get the job done.
Clarke and Miller services:
Politics and Political Strategy
New Business Development
Marketing and Sales
International Trade & Finance
Clarke and Miller offer 50 + years of contacts and experience that can be a valuable asset to your development team.
Information: Ken Miller, kimglobal@aol.com Tel. 212 247 6060
"Indeed, the intensity and joy of purpose increases with the growing magnitude of the obstacles encountered."

James Allen
---
St. Petersberg, FL
Two Sunny Opportunities
$7 million can get you almost 300% return.
Parcel located in St Petersberg Central Business District.
Plan is to build 120 condo units in high demand area. Proforma available. Owner looking for developer /investor.
$7.5 million can bring extraordinary return.
Excellent location. Can build 122 affordable units plus commercial About ready to go.
Information: Ken Miller ,212 247 6060, kimglobal@aol.com
"I have always been regretting that I was not as wise
or fearless as the day I was born."
Henry David Thoreau + Sir Ken
---
Caribbean and Latin America Development Opportunities
In each situation a GMG associate walked the property and has the information required to make a wise decision.
Jamaica

Montego Bay

Rose Hall
Exceptional developer sites available in this fast growing spectacular 4,000-acre destination resort with a Ritz Carlton Resort and Spa and 3 golf courses. Various prices. 6 acre Seaside site can build 80 condos $6.6 million.
Contact Ken Miller, kimglobal@aol.com
We have other properties in Jamaica.
Costa Rica

San Carlos, 45 Acres
One hour from San Jose.
Five (5) hot springs, cold water river, lots fruit trees. Permits granted. $2 million
Information: Ken Miller, kimglobal@aol.com
Tamarindo, 150 Acres
Great Ocean views, 5 min. to Playa Langosta
10 mins. to Tamarindo (hottest area of Costa Rica), water and electric, clear title. Father bought to develop with son and son not interested. Hello opportunity. : $5 million
Information: Ken Miller, kimglobal@aol.com
Panama

Bocas Del Toro, 344 pristine acres
On island of San Cristobel, 20 minutes by boat from Island of Colon (Int'l airport). Eco-tourist paradise. Ideal for waterfront eco hotel and resort homes or condos. Like Costa Rica 10 years ago. Hotel site - 35 acres - $500,000
Condo site – 94 acres – Titled – $1,900,000
Home sites – 150 acres - $2,400,000
Marina Site – 65 acres - 60 year lease.
Information Contact: In Panama, Jules Huppert
Tel. number (507) 6616 1939 Seahorseinvestmentservices@gmail.com
or Ken Miller 212 247 6060, kimglobal@aol.com
"To fight fear, act on it immediately and with great courage. To increase fear – wait, put off, postpone, avoid."

David Joseph Schwartz
---
Newtek Merchant Solutions can save resorts, marketers and
developers money.
A full service electronic payment processing organization with service centers throughout United States. Newtek Merchant Solutions enables merchants including retail, mail order and Internet businesses, to accept all major credit cards for payment.
Service Highlights
Ø Discounted fees on your credit card processing program including l detailed analysis of your current processing program.
Ø Implementation of state-of-the art equipment which allows for greater operational efficiency and additional cost savings.
Ø Ability to guarantee checks cost-effectively
Ø Ability to accept pin based debit cards which eliminates any discount rate for transactions
Ø Training of staff on how to keep processing fees at a minimum
Ø Gift and loyalty card programs
Newtek Merchant Solutions will customize a program best suited to your specific business needs.
Contact: Ron A. Reiter, Executive Vice President
Tel. 212 356 9544, email: rreiter@newtekbusinessservices.com

"No challenge is so difficult to solve if you address the obvious."

Sir Ken
---
World Famous Artist Lin Evola
Can create a masterpiece
for your project.
World famous artist Lin Evola started the Peace Angeles Project in 1992 when she saw an epidemic of violence while living in Los Angeles. That experience gave her the idea to create the Peace Angeles project. "We melt weapons to create magnificent Peace Angels which stand as beacons of hope and icons for peace." Evola said. Evola cast her first bronze sculpture called the "Renaissance Peace Angel" from firearms confiscated from LA street gangs. It was installed at the Crossroads School in Santa Monica in 1997 and the 8-foot statue was taken to the World Trade Center in October 2001 where it stood as a memorial and symbol of world peace.
Evola can create a unique and valuable
work of art for your project.
She is also selling a limited number of original gouaches, oil paintings and sculptures. The tax-deductible purchase will help the world peace effort and a beautiful addition to your home or business.
Information: Ken Miller kimglobal@aol.com
Evola website: www.evola.enewspro.com
"The best way to make your dreams come true is to wake up."
Paul Valery
---
Networking and Educational Venues
ARDA 2006 Convention
Las Vegas March 26 to 30
Venetian Resort Hotel Casino
Great opportunity to network with leading resort development professionals and visit hundreds of industry suppliers.
Information:
American Resort Development Association
Tel. 202 371 6700, www.arda.org
Keep on beginning and doing and failing, and then each time you fail, start all over again, and you will grow stronger and stronger until you have uncovered your great and holy purpose - not the one you began with or thought you'd have, perhaps, but one you'll be glad to own and surrender to every day."

Anne Sullivan
---
International Management Network
Real Estate Opportunity & Private Fund Investing.
High performance property investments, direct real estate, private equity and merchant banking.
Laguna Beach, CA January 25-27
Montage Resort & Spa Laguna Beach

Information: Elisa Ringlen, Program Manager
212 901 0601, eringlen@imn.org
"We can allow circumstances to rule us
or we can take bold steps to rule our lives and create success."
Sir Ken
---
IMN presents:
Condo Conversion Symposium
March 30th, 2006
Pier 60, New York, New York
Panel sessions to include:
Condo loans, Joint Ventures, Equity Financing, Debt Financing Trends, Construction Defect Claims, Evaluating Market Feasibility, Lawsuits & Legal Pitfalls, Mixed -use Projects and Risk Management
Info: Todd Rosenberg 212 901 0552 Email: trosenberg@imn.org